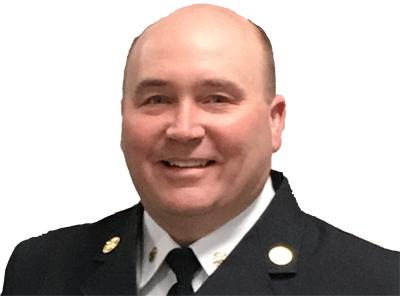 Fire Chief Derrick Little
We are trying to reduce the amount of social gathering of our firefighters, and follow our protocols which include cleaning and disinfecting of our equipment after each call which can be very time consuming. We have added several safety measures for our safety and the safety of those we are assisting.
The Stirling-Rawdon Fire Department has been continuously busy this year. Shared services with the Tweed Fire Department, administration as well as the Chief and Fire Prevention Officer is going well. FPO Sean Porter and our other fire prevention officers and myself have been conducting numerous inspections, fire investigations and assisting in the development of fire plans.

The SRFD gained seven new volunteers this year: Sam Norton, Rachel Hunter, Stacie McConnell and Keanen Parr have been added to Station 1. While Kyle Dorie, Jake Stonehouse and Crystal Jodouin have been added to Station 2. We have had two long time Firefighters retire this past year: Rick Reid with 25 years of service and Jim Brownson with 27 years of service. Rick and Jim will be greatly missed and we thank them and their families for the many years of dedicated service.

A huge thank you to all of our firefighters that volunteer their time and efforts to helping fight these fires and medical emergencies and a big thanks also to their spouses and families for their dedication and support. Several members of our department have attended training courses at the Hastings-Prince Edward Mutual Aid Training Facility in Trenton. We have also added the help of the new Loyalist College training program to assist on certification of our fire fighters. SRFD volunteers attend bi-weekly joint hall training and hall station meetings and are on a weekend on call schedule to assure truck check and halls are covered. Congratulations goes out to all those who have achieved successful training certifications.

Please remember to change your batteries in your smoke detectors and carbon monoxide detectors as this can prevent a dangerous situation.

Please visit www.srfd.ca to check burning conditions before any burning. For larger burns, please call the Fire Department 613-395-0214.